Image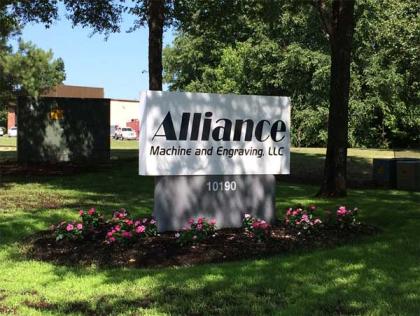 .
IN PARTNERSHIP WITH THE BRADBURY CORPORATION
When you hire us, you also retain the backing of a consortium of manufacturing companies and their respective expertise. Alliance Machine and Engraving is small enough to adapt to your needs and, at the same time, can draw on our partners to give you access to the assets of a large corporation. With Alliance, you get the best of both worlds. You can find the Bradbury Group at bradburygroup.com
OUR COMPANY HISTORY
Alliance was formed in 2011. Tom Greenberg, Owner and President, began his career in the industrial engraving industry in 1975. Brad Foster, VP of Sales, and Roger Bessette, Manager of Engineering, both have over 20 years in the field. Tom started in a one room storage area by the Hanover Air Park north of Richmond, VA. Brad and Roger followed soon thereafter after spending time with the Bradbury company who agreed to become a partner.
Image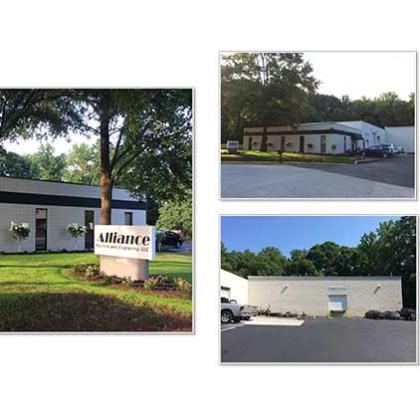 OUR FACILITY
From the original office in Hanover Air Park, Alliance grew into a larger space on Washington Highway (7500 sf). We remained at this location for 5 years until it became too cramped, and moved to a larger facility on Maple Leaf Ct. in Ashland in 2017 which is approximately 25,000 sf.
Our new facility has allowed us to acquire equipment and segregate work areas. This keeps the engraving, laser and digital, machine assembly and roll grinding separate. It optimizes both storage and work flow. And, the shop floor is both heated and air conditioned. We have added 6 new positions in the last 2 years while growing revenue by over 40%.
We are proud of our new facility, considered the most modern engraving factory in the U.S. It was designed specifically for the work we perform and is clean, bright and efficient. In the area? Stop by.